Fravarti's Books!
They are here! They are here! They are here! Finally!
​
Below are your options for books. Buy one, buy two, or buy a lot. It is up to you. All purchases will be through Sharia's paypal account unless you contact me otherwise to request sending a check.
Copies are limited if you want one signed by Fravarti to you or a loved one.
*If you are wanting more than one copy of each sent to the same address, please contact me for further pricing on shipping.*
*If you are wanting a book signed to someone other than the person paying, please send me a note using the contact me box below with further specifications.*

Mastering Sustainable Health
Living In Harmony With The Physical Body
​The mandate of the intelligence in the body is continuous non-stop healing. One can align with this healing that never stops and create sustainable health with natural therapies including diet, supplements, exercise and the development of conscious awareness through self-examination practices. This book is a holistic guide to creating and maintaining vibrant health and resilience both physically and psychologically.
Book Cost: $31.99
Priority Shipping USPS: $6.70
Total: $38.69
---
Azizam
Exploring The Sacredness Of One's Dearest Relationship
Fravarti has been on the spiritual path for over forty-five years. Delving deep into the inner worlds and seeking the connection between heaven and Earth is sometimes beyond what words can describe. Poetry is sometimes the only way in which these things can be expressed. These encapsulated moments of inspiration have come through Fravarti over the course of a lifetime of exploring relationships with all beings. It is through her experience that she shares this brief glimpse into her inner world. Finding inspiration in the works of Rumi and Hafiz, Fravarti offers us a view into her search for love. As is the reality of human life, the ecstatic poems and the dark poems are often inspired by the same person at different times. This is an exploration of those highs and lows offered within the confines of human connection.
Book Cost: $33.99
​Priority Shipping: $6.70
​Total: $40.69
---
The Package Deal
Both titles sent to the same address.
You will get both Mastering Sustainable Health and Azizam. Shipped priority mail in one envelope. Save on shipping and get both at once!
Cost of Books: $65.98
Priority Shipping: $7.25 (padded envelope)
​Total: $73.23
---
Powered by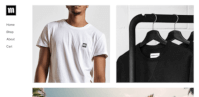 Create your own unique website with customizable templates.